Andy is an Englishman in Germany. He's working on Modern Image Narrow Gauge Model Railways in 7mm and 5.5mm scales. 55n3 That's 1:55 scale models on 16.5mm gauge [HO] track.
I've found his blog,
Railway Misadventures
, both entertaining and inspiring. Since Andy was kind enough to comment on my
On30 Rail Truck
, I thought I'd pitch this back to him...
Siku Mercedes Unimog U 1500
As if you don't have enough on your plate, how about getting one of these and converting it to a High-Railer?
Like these
Zagro Road/Rail Unimogs
Siku Mercedes Sprinter 208
Or a
Zagro Road/Rail Sprinter
?
One thing to consider when bashing one of these is that the tires won't likely match the rail gauge. That's Okey: Use
Friction Drive Hi-Rail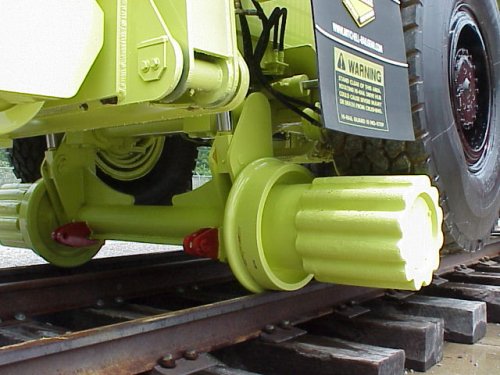 Which seems to be the sensible choice for Narrow Gauge High Railers according to
Mitchell Equipment - Rail Gear Products.